Dear High Street Church family,
In light of the growing concern about the spread of coronavirus (Covid-19), we have decided to take the recommendation of the Maine Conference of the United Church of Christ and suspend services for the next few weeks. This is not a decision that was made lightly, but we feel that it is the decision that best protects our church family, staff, volunteers, and community as a whole.
We will be working diligently to develop our worship presence online via live stream or pre-recorded services. This is new to us, and we ask for your patience. This is our first pandemic too.
In the meantime, please be kind to one another and kind to yourselves. Check-in on your family members as well as your church family. Pray and meditate in the ways in which you are most comforted. And wash your hands!
We will get through this and be stronger for it, through Christ who strengthens us all.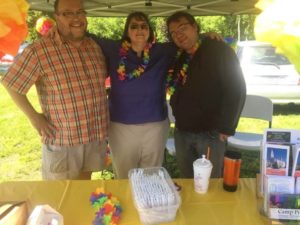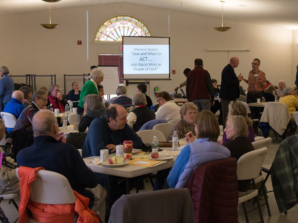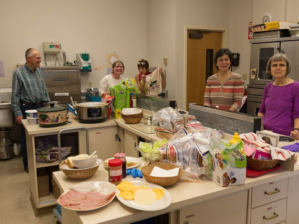 We are currently in the process of seeking a new pastor. Rev. Stephen Carnahan has been the pastor, teacher, and shepherd of High Street Congregational Church, UCC since March 2010. There have been many momentous events in our church during his tenure—most notably the adoption of our Open and Affirming statement. Rev. Carnahan announced his retirement in 2019, and his last service with us was on January 5, 2020
We will continue the crucially important work of the church as we seek a new pastor and teacher to lead us. High Street is home to several active and retired clergy members, all of whom are committed to providing compassionate care to our members and friends during this period of adjustment. Rev. Raymond Clothier and members of the Board of Deacons will pay close attention to the spiritual and visitation needs of the church. Our interim search committee is hard at work screening applicants and scheduling interviews for an Interim Pastor, who will lead us through the transition until a new Settled Pastor is called.