Office Hours: Monday, Wednesday & Thursday 9 am to 4 pm.
Church Location & Address: 106 Pleasant Street, Auburn Maine 04210. (map)
Telephone & Fax: Tel: (207) 784-1306 | Fax: (207) 784-1307
Email: office@highstreet-ucc.org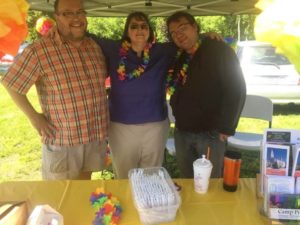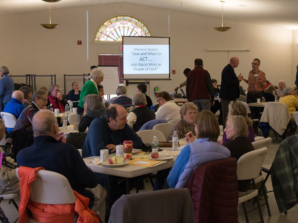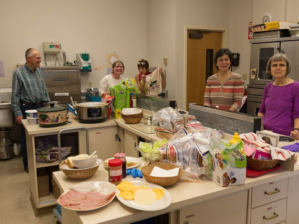 We are currently in the process of seeking a new pastor. Rev. Stephen Carnahan has been the pastor, teacher, and shepherd of High Street Congregational Church, UCC since March 2010. There have been many momentous events in our church during his tenure—most notably the adoption of our Open and Affirming statement. Rev. Carnahan announced his retirement in 2019, and his last service with us was on January 5, 2020
We will continue the crucially important work of the church as we seek a new pastor and teacher to lead us. High Street is home to several active and retired clergy members, all of whom are committed to providing compassionate care to our members and friends during this period of adjustment. Rev. Raymond Clothier and members of the Board of Deacons will pay close attention to the spiritual and visitation needs of the church. Our interim search committee is hard at work screening applicants and scheduling interviews for an Interim Pastor, who will lead us through the transition until a new Settled Pastor is called.